Bike sharing, your ideal solution
Calllock is an advanced automatic bike-share, rental or parking system for bikes and tricycles. The system can be powerd with solar energy and is manageable via the Internet 24 hours a day and seven days a week. The parking and rental units have a wireless connection with the web based management and information system. Anyone who owns a cell phone, NFC* or mifare* card is able to use Calllock.
Calllock offers you the completely automated system for several people, without the intervention of an employee. 

The possibilities
Calllock is created completely modular and you will choose the right parts for your system with us.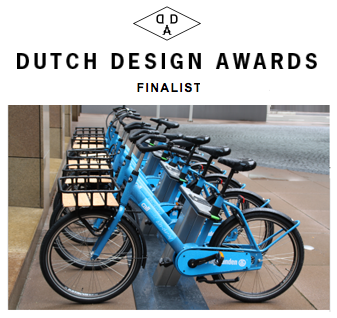 The system can beside share bikes, also be used for rent and parking of individual bicycles.
The system can also be used for electronic bicycles, scooters and tricycles.
The hardware and the software are both customizable.
De Calllock E-bike is in 2015 verkrijgbaar.
The benefits
- Chain mobility and accessibility of your city, company or organization
- Financial benefits through savings or earnings
- Convenience, relieve of additional actions, no key management and a complete service
- Image, marketing and visibility on the streets
- Statistics, after all, the numbers tell the tale
- Social, healthy and fun!
- Good for the local economy and employment. Furthermore, it can be used worldwide.
Obviously, it is an sustainable system. Therefore the VAMIL and the MIA arrangements are applicable in the Netherlands when you buy the system.